Family campsite in Vielmur-sur-Agout
In order to make your stay in Vielmur-Sur-Agout an unforgettable experience, the campsite le Pessac offers a range of services linking the useful with the pleasant.
Open from the beginning of March to the end of December for the rentals and from the beginning of April to the end of October for the pitches.
Looking for a romantic getaway in the Tarn? An extended weekend ? A stay outside the tourist season to discover the beauties of the region? The campsite le Pessac welcomes you without any restriction. Concerned about your well-being and comfort, our welcoming and available staff will do everything possible to meet your requests in order to satisfy you as best as possible and offer you an idyllic stay.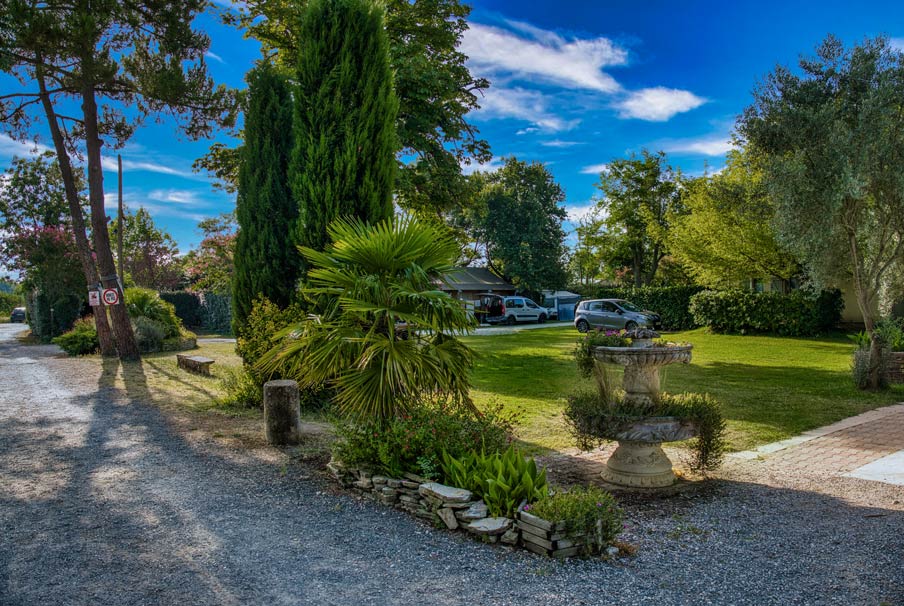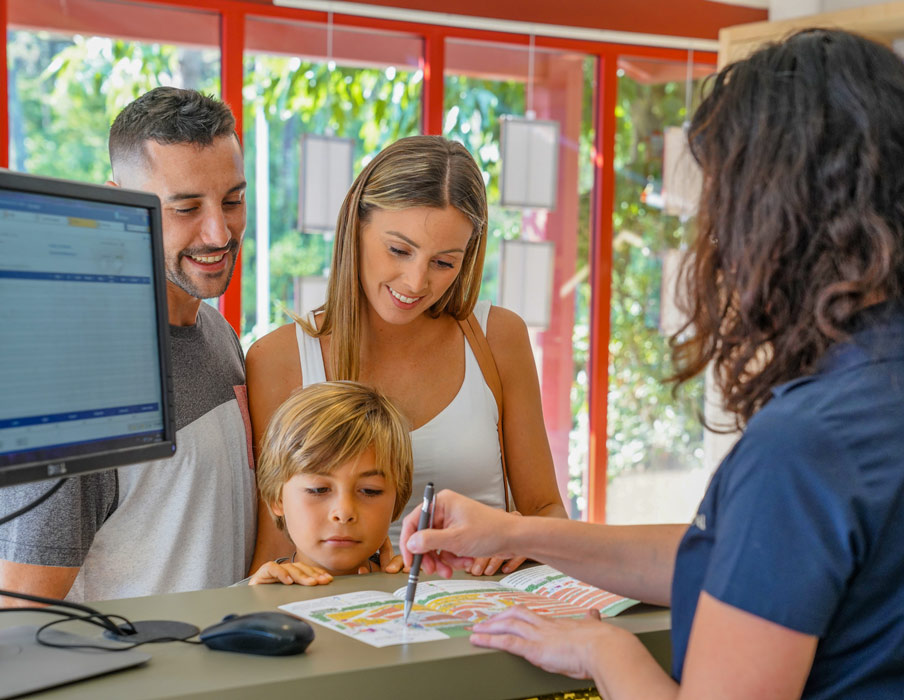 The reception
At Camping Le Pessac, it is Florence who welcomes you.
The reception is open every day from 10H00 to 12H00 and from 16H00 to 19H00 in low season and from 9H00 to 12H30 and from 15H30 to 19H30 in July and August. You will find all the useful documentation for your visits to the region, the cultural and sports activities, the events.
For the comfort and tranquility of all, circulation in the campsite is not allowed between 10:45 pm and 7:30 am. Arrivals are made, every day, from 15H30 for the pitches and from 16H00 for the rental accommodations.
The wifi
Be reassured, if for you camping vacations without internet seem impossible, at the campsite Le Pessac you benefit from a Wifi internet access, free access to the snack bar and near the snack bar, as well as in guest rooms. Terminals installed throughout the campsite, allow you to have access in your accommodation, but also to the pool.
Many formulas exist:
24H (8€),
by the week (20€),
fortnightly (28€).
Les cartes sont à retirer à l'accueil. Mais vous pouvez tout aussi bien utiliser votre smartphone par le biais du réseau mobile 3G et 4G de votre opérateur.


Stay Connected
with your loved ones
Various rentals
Rent fridge
Possibility to rent a Table Top refrigerator (5 €/24H) for your campsite in the Tarn (within the limit of our availability); think of reserving it and it will be delivered directly to your pitch.
Necessity electricity in addition
Provide an extension cord
You must bring a European plug; loan possible for a deposit of 20 €
It must be protected from the weather (indoor) and must be returned to us clean
No cancellation possible on the day of arrival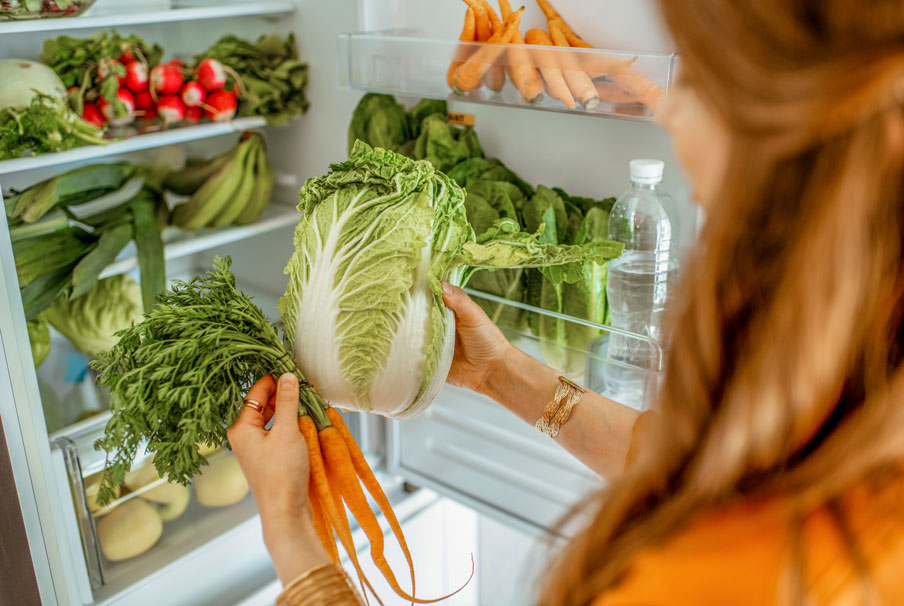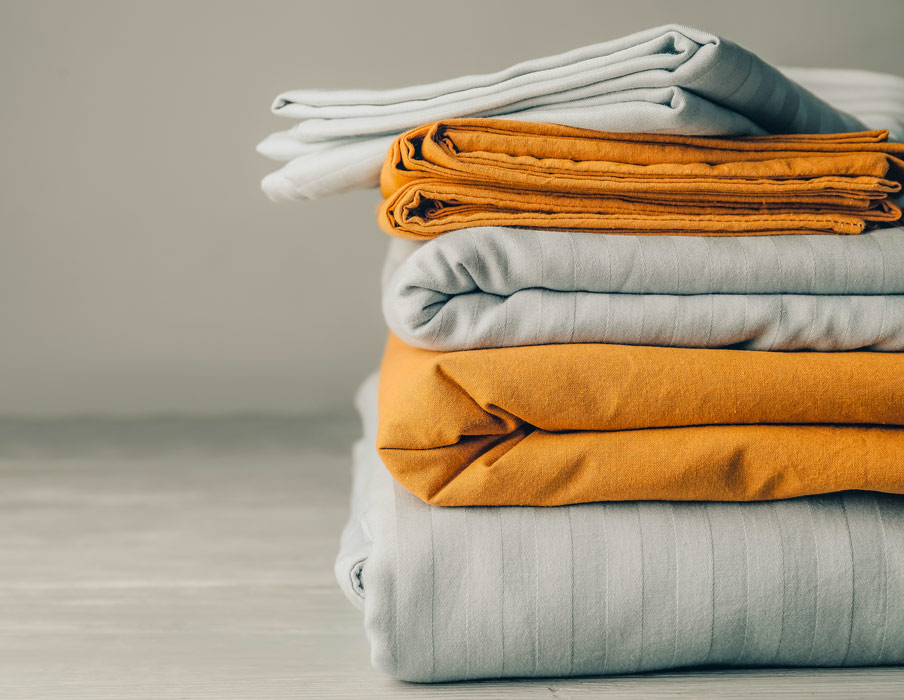 Baby bed rental
You wish to travel light and don't want to carry extra luggage, the campsite Le Pessac in the Tarn, offers you to rent, a baby bed for the comfort of your baby (sheets are not provided).
It remains for you to select at the time of your reservation (according to availability), the "baby bed" option: 3 €/24H.
Sheet rental
Pourquoi vous embêter à encombrer vos valises, voyagez léger, le Camping Le Pessac dans le Tarn, vous propose :
la location de parures complètes de lit en coton pour votre confort (drap du dessous, drap du dessus ou housse de couette, taies) : 10,50 €/lit/séjour
la location de serviette de bain en coton : 6 €/serviette/séjour
Sheets and towels are not renewed during the stay.
We provide the comforters and pillows; the sets are placed on the beds. If as soon as you arrive, you want to enjoy your vacation, consider booking the option "bed made on arrival" : 5 €/bed.


Travel with
your companion
Our friends the animals are accepted, under condition
You can't imagine your vacations without your faithful companion, the Tarn is the ideal place for walks.
Our friends the calm and non aggressive dogs, are accepted in certain accommodations (consult us), except 1st and 2nd categories. Remember to take his health booklet.
A doggy bar is available on the terrace of the snack bar of the campsite Le Pessac in the Tarn.
Some rules must be respected:
only one dog per rental accommodation and two dogs per campsite
he will have to be kept on a leash and his needs will have to be picked up (don't forget your bags)
he/she must not stay alone in the accommodation or tied up on a pitch
the aquatic area and the sanitary facilities are forbidden to him, as well as the benches and the beds
any damage it may cause remains the responsibility of its owner
Rates : 1,50 €/24H in pitch campsite and 3 €/24H in accommodation.
To do with your companion : The Tarn is ideal to take your dog on vacation, with its vast forest areas, its hiking trails. You will find near the campsite Le Pessac, the park of Gourjade, the Sidobre.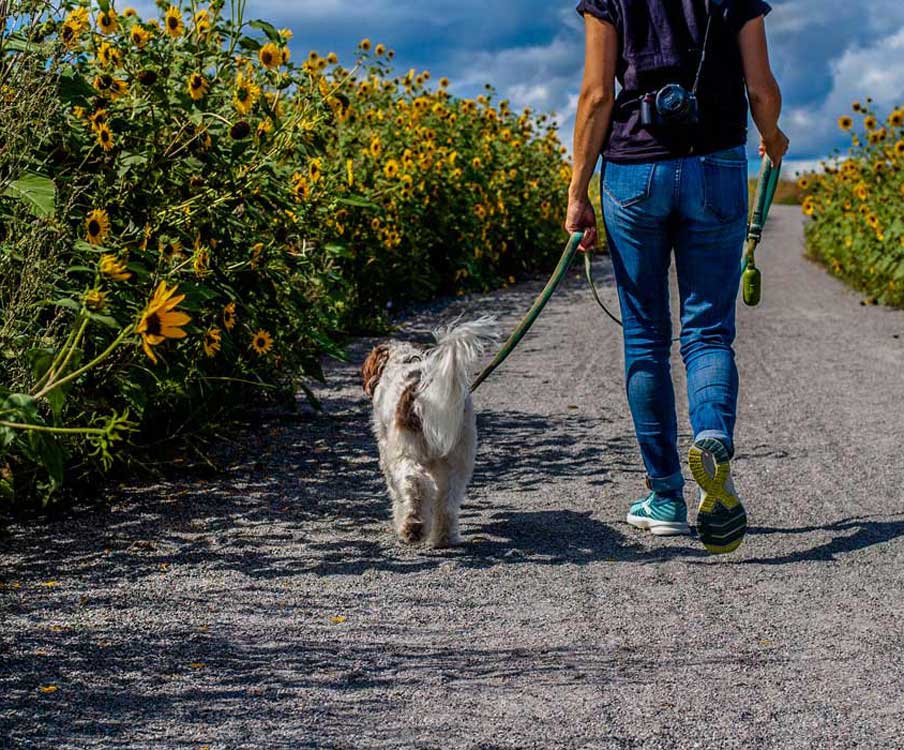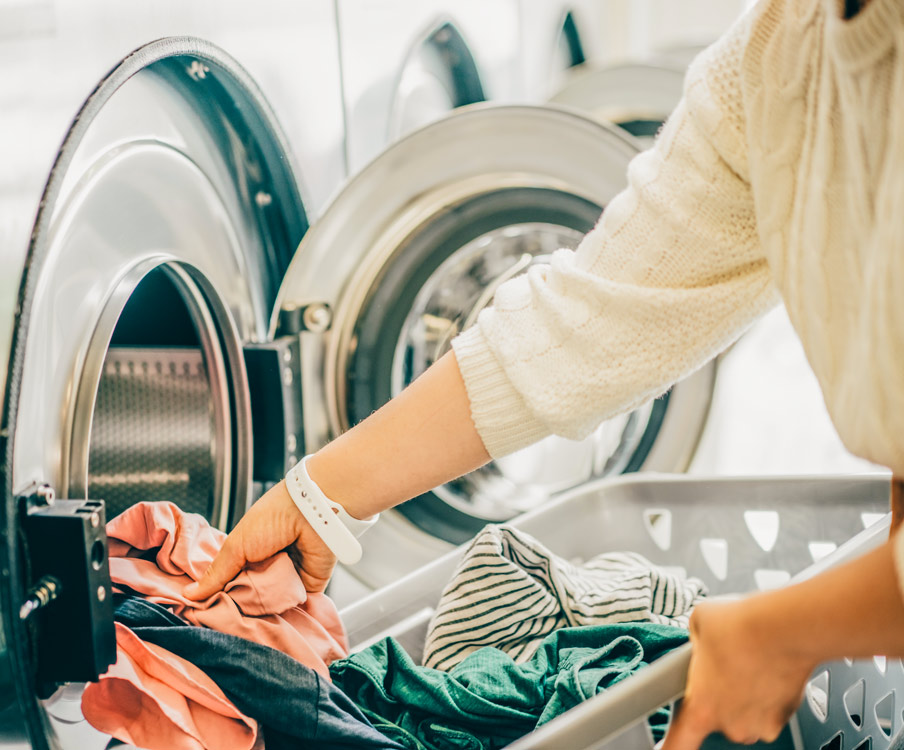 The cleaning package
Enjoy your vacation at campsite Le Pessac and don't worry about the end-of-stay cleaning of your rental, we can do it for you, upon reservation.
End of stay cleaning package mobile-home or Bungalow from 19 to 28 m² : 70 €/stay – 45€ for a two nights stay
End of stay cleaning package mobile home or Bungalow of 32 m² :
80 €/stay – 50€ for a two night stay
End of stay cleaning package for the 85 m² gite at Le Pessac campsite :
95 €/stay – 60€ for a two night stay
End of Stay Cleaning Package for Lodge Safari Tent:
60 €/stay – 40€ for a two night stay
Laundry
A useful and practical service for the campers of the campsite Le Pessac ***. You will find the washing machine in the sanitary block located at the campsite entrance. Tokens can be collected at the reception desk or at the snack bar.
Rates : 1 token 4 €
Dose of detergent : 0,50 €


Maximum comfort
during your stay
The sanitary facilities
For the comfort of all, two sanitary blocks are spread over the campsite:
NEW for the 2022 season, our two restrooms will be revamped.
the first located at the entrance of the campsite, open from 01/04 to 30/10, consisting of:
five toilets and two wall-mounted urinals, five sinks, two of which are in individual cubicles, three showers in individual cubicles, a laundry tub, four dishwashing tubs, a laundry area with a washing machine (token), an area to empty your chemical toilet with water jet. A special equipped room (shower, sink and toilet) for people with reduced mobility (a key is given to you for the entire duration of your stay).
the second one located near the pool, open from 15/06 to 15/09 approximately, composed of :
three toilets and a wall-mounted urinal, three sinks, two of which are in individual cabins, three showers in individual cabins, a laundry tub, two dishwashing tubs, a space to empty your chemical toilet with water jet.
They are the object of all our attention and are cleaned and disinfected several times a day. Their cleanliness is regularly noticed by our vacationers. For even more comfort, you will find toilet paper and a hair dryer. Hot water 24 hours a day.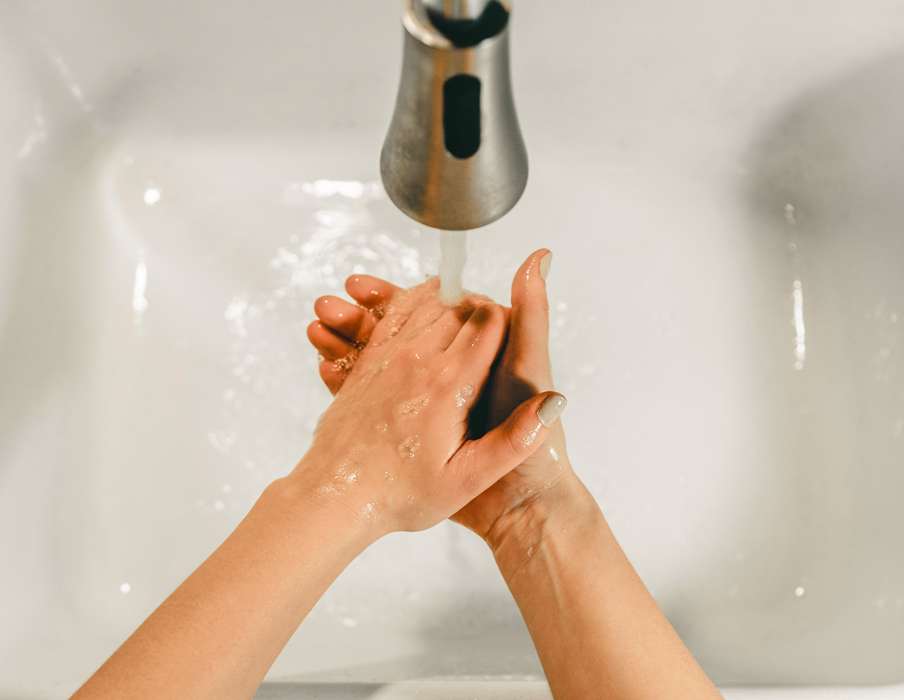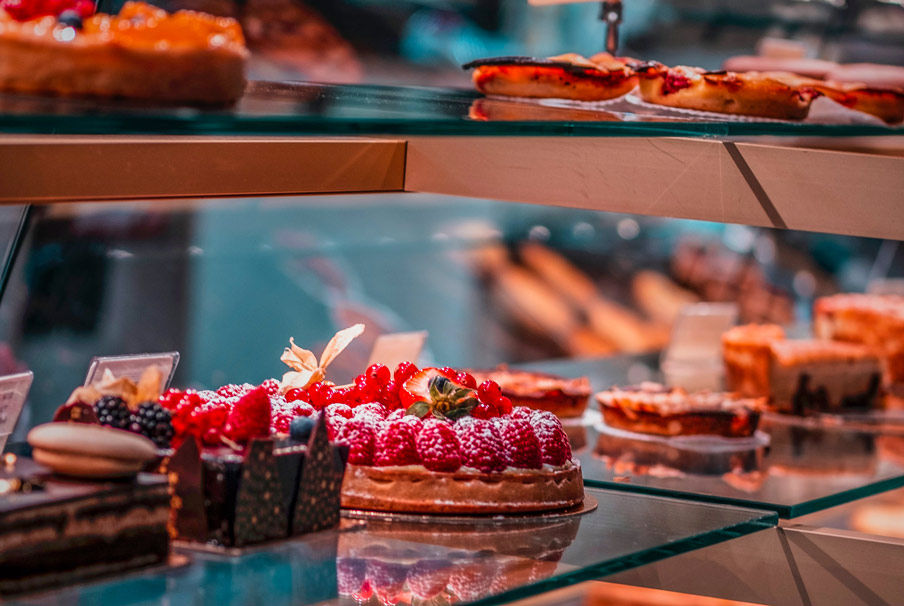 Access to shops and medical offices
The campsite Le Pessac is located at the exit of the village of Vielmur-sur-Agout, access to all the shops is on foot: bakery-pastry shop, tobacco press, grocery store, butcher and pork butcher, takeaway pizzerias, pharmacy, health center, garage.
You will discover the artisanal soap factory "Louise Emoi": organic soaps made from natural ingredients, cold saponified and many other products that you can offer yourself at the store.
At 10 minutes by car, you will find a supermarket, a gas station…
Our village also has a station located on the Mazamet-Toulouse axis and a bus network.


"Family friendly campsite and very friendly staff. Their snacks are excellent !"
Marine
The snack bar / Restaurant
Our snack-bar / restaurant is open in July and August: 8H30-10H00 / 11H15-13H00 / 16H-23H30
On the spot or to take away: in the sun or in the shade of the courtyard, in the morning for a good breakfast or simply a coffee; in the afternoon for a cup of ice cream or a waffle; in the evening for an aperitif accompanied by tapas between friends, or a meal with the family.
In the evening, we offer: tapas / grilled meats / fish'n chips / pizzas / burgers / salads / French fries / seasonal vegetables / children's menu / desserts.
Bread and pastries are available to order at the snack bar, the day before until the snack bar closes, but also grilled chicken, to be ordered the day before at the snack bar. All dishes on the menu can be taken away.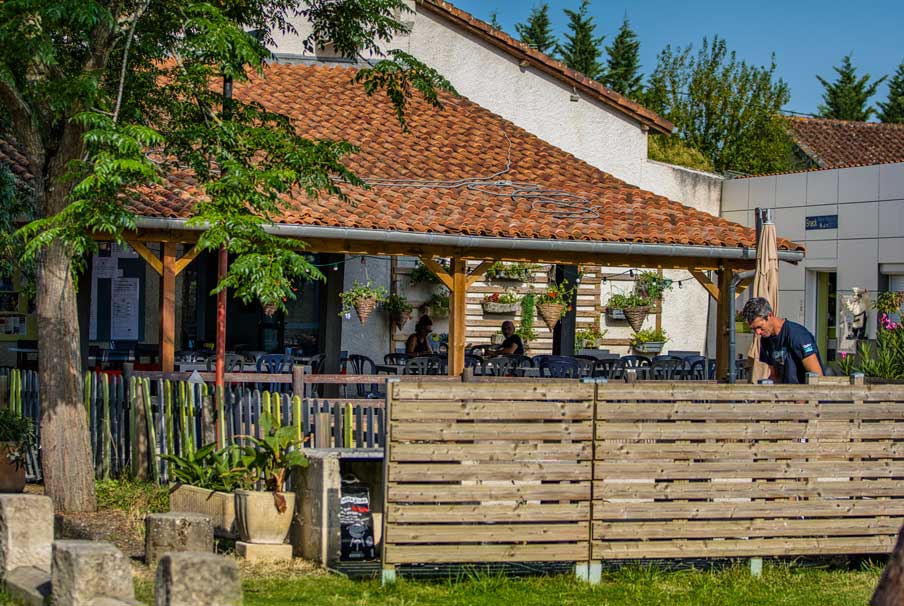 Discover the swimming pool and the leisure activities of the campsite